Privacy Policy
Effective Date: September 1, 2021
Gallaghers Famous LLC, and its affiliates, subsidiaries, and restaurants (collectively, "we", "us" or "our") are concerned about privacy issues and want you to be familiar with how we collect, use, and disclose information. This privacy policy (and as amended from time to time as posted on our website here, "Privacy Policy") describes our practices in connection with collecting, using, maintaining, protecting, disclosing, retaining, and transferring information that we collect through our gallaghersnysteakhouse.com and other websites operated by us from which you are accessing this Privacy Policy (the "Websites"), by purchasing our products online ("Products") or our services online, through our social media pages that we control from which you are accessing this Privacy Policy (collectively, our "Social Media Pages"), as well as through HTML-formatted email messages that we send to you that link to this Privacy Policy (collectively, including the Websites, and our Social Media Pages, the "Services"). It does not apply to data collected through other websites, or products, or services not approved by us.
Acknowledgment and Consent
By visiting our Website or purchasing our Products or Services in any manner, you acknowledge that you accept the terms, practices and policies described in this Privacy Policy (and as updated from time to time), and you hereby consent that we may collect, use, and share your information as described herein. If you do not agree with our policies and practices, your choice is not to use our website or our Services. Your use of the Website and our Services is at all times subject to our Terms of Use (available here and as updated from time to time (the "Terms")), which incorporates this Privacy Policy. Any capitalized terms we use in this Privacy Policy without defining them have the definitions given to them in the Terms.
What Information Does This Privacy Policy Cover?
This Privacy Policy covers our treatment of personally identifiable information. Such information may include name, mailing address, email address, telephone number, and other information which identifies you as a specific individual ("Personal Information"). Please see additional information below on the information we collect. For this Privacy Policy the definition of "Personal Information" is the definition under the state, country, or other law applicable to the person whose data is collected.
Personal Information does not include your Personal Information that has been de-identified, pseudonymized, anonymized, aggregated, and/or otherwise processed so as to be unidentifiable in such a way that the data can no longer be attributed to a specific individual (by reasonable means) without the use of additional information, and where such additional information is kept separate and under adequate security to prevent unauthorized re-identification of a specific individual such that one could not, using reasonable efforts, link such information back to a specific individual (collectively, all of the foregoing in this sentence being referred to as "De-Identified Personal Information").
We may also collect Personal Information from you through means other than our website. This may include offline collection, such as if you submit a paper application, make a payment by check, or call or visit our office. It may also include emails, text messages, or other electronic communications that you send to us separate from our website or by way of our third-party service providers. However, if we combine the Personal Information, we collect from you outside of our Website with Personal Information that is collected through our website or by another means as described above, the Privacy Policy will apply to the combined information, unless specifically disclosed otherwise.
Other than as stated herein, this Privacy Policy does not apply to information collected by any third party, including through any application or content (including advertising) that may link to or be accessible from or on our website. We are not responsible for the practices of sites linked to from the Services, and before interacting with any of these sites you are advised to review their rules and policies before providing them with any private information.
Individuals under the Age of 16
We do not knowingly collect, solicit, or maintain Personal Information from anyone under the age of sixteen or knowingly allow such persons to register for our Services. If you are under the age of 16, please do not send any Personal Information about yourself (such as your name, address, telephone number, or email address) to us. In the event that we learn that we have collected Personal Information from a child under the age of 16 without verification of parental consent, we will use commercially reasonable efforts to delete that information from our database. Please contact us if you have any concerns.
Changes to Our Privacy Policy
We are constantly working to improve our Website and Services, and we may need to change this Privacy Policy from time to time as well. Our current Privacy Policy will always be on our Website here and any updates will be effective upon posting. You are responsible for periodically checking our website for updates. If you use the Website, purchase products, or use our Services after any changes to the Privacy Policy have been posted, that means you agree to the new Privacy Policy, including all of the changes. Use of information we collect now is subject to the Privacy Policy in effect at the time such information is collected.
Personal Information We Collect
We may collect several categories of Personal Information from and about you as summarized in the following table:
| | |
| --- | --- |
| Category | Specific Items of Personal Information |
| Identifiers | first and last name, email address, postal address, date of birth |
| Commercial Information | products/services purchased, purchasing/consuming history or tendencies |
| Professional or employment information | employer |
| Inferences drawn from any of the above to create a profile of a consumer | preferences, characteristics, predispositions, or behavior |
We may use a third-party payment service to process payments made through the Services. We do not collect or store your full credit card information. If you wish to make a payment through the Services, your Personal Information may be collected by such third party and not by us and will be subject to the third party's privacy policy, rather than this Privacy Policy. We have no control over, and are not responsible for, this third party's collection, use and disclosure of your Personal Information.
If you submit any Personal Information relating to other people to us or to our service providers in connection with the Services, you represent that you have the authority to do so and to permit us to use the information in accordance with this Privacy Policy.
HOW WE COLLECT PERSONAL INFORMATION AND FROM WHAT SOURCES
Information You Provide Us. The Personal Information we collect through our website, or from our representatives, business partners, or service providers may be obtained as part of the following:
Information that you provide by filling in webforms on our website. This includes information provided purchasing our Products or Services, subscribing to our communications, requesting information from us, or interacting with customer support or service, report a problem with our website, products, or Services, or otherwise communicating with us.
We may collect Personal Information from you offline, such as when you visit our restaurants, place an order over the phone or contact us.
Records and copies of your correspondence (including email addresses) if you contact us.
Registering for an event.
Your responses to surveys that we or our service providers might ask you to complete for research purposes.
When communicating with our customer service representatives.
Through participation in loyalty/rewards programs.
Third party websites and mobile applications (e.g., websites that share information with us or advertising partners regarding online activities);
Data suppliers (e.g., companies that provide demographics and other information regarding consumers).
Joint marketing partners.
Online advertising companies.
Fulfillment and delivery service providers.
Social media platforms, including from people with whom you are friends or otherwise connected on social media platforms.
Other service providers; or
Responding to employment opportunities.
How We May Use Personal Information
We may use Personal Information:
To respond to your inquiries and fulfill your requests, such as to send you newsletters.
To send administrative information to you, for example, information regarding the Services and changes to our terms, conditions, and policies.
To complete and fulfill your purchase or sign you up for events, for example, to process your payments, have your order delivered to you, communicate with you regarding your purchase or reservation and provide you with related customer service.
To send you marketing communications that we believe may be of interest to you.
To allow you to participate in sweepstakes, contests and similar promotions and to administer these activities. Some of these activities have additional rules, which could contain additional information about how we use and disclose your Personal Information, so we suggest that you read these rules carefully.
For our business purposes, such as data analysis, audits, fraud monitoring and prevention, developing new products, enhancing, improving or modifying our Services, identifying usage trends, determining the effectiveness of our promotional campaigns and operating and expanding our business activities.
As we believe to be necessary or appropriate: (a) under applicable law, including laws outside your country of residence; (b) to comply with legal process; (c) to respond to requests from public and government authorities, including public and government authorities outside your country of residence; (d) to enforce our terms and conditions; (e) to protect our operations or those of any of our affiliates; (f) to protect our rights, privacy, safety or property, and/or that of our affiliates, you or others; and (g) to allow us to pursue available remedies or limit the damages that we may sustain.
How Personal Information May Be Disclosed
Your Personal Information may be disclosed:
To our third-party service providers who provide services such as website hosting, data analysis, payment processing, order fulfillment, information technology and related infrastructure provision, customer service, email delivery, auditing, and other similar services.
To third party sponsors of sweepstakes, contests, and similar promotions.
To identify you to any guest you register for an event.
By you, on message boards, chat, profile pages and blogs and other services to which you are able to post information and materials. Please note that any information you post or disclose through these services will become public information and may be available to users of the Services and to the general public. We urge you to be very careful when deciding to disclose your Personal Information, or any other information, on the Services.
To your friends associated with your social media account, to other website users and to your social media account provider, in connection with your social sharing activity, such as if you connect your social media account to your Services account or log into your Services account from your social media account. By connecting your Services account and your social media account you authorize us to share information with your social media account provider and you understand that the use of the information we share will be governed by the social media site's privacy policy. If you do not want your Personal Information shared with other users or with your social media account provider, please do not connect your social media account with your Services account and do not participate in social sharing on the Services.
To a third party in the event of any reorganization, merger, sale, joint venture, assignment, transfer or other disposition of all or any portion of our business, assets or stock (including in connection with any bankruptcy or similar proceedings).
As we believe to be necessary or appropriate: (a) under applicable law, including laws outside your country of residence; (b) to comply with legal process; (c) to respond to requests from public and government authorities, including public and government authorities outside your country of residence; (d) to enforce our terms and conditions; (e) to protect our operations or those of any of our affiliates; (f) to protect our rights, privacy, safety or property, and/or that of our affiliates, you or others; and (g) to allow us to pursue available remedies or limit the damages that we may sustain.
Other Information
We may collect certain other information that does itself not reveal your specific identity or does not directly relate to an individual ("Other Information"), as summarized in the following table:
| | |
| --- | --- |
| Category | Specific Items of Other Information |
| Identifiers | device identifier (e.g., mobile device ID), IP address, customer/account name or number, phone number, cookies, beacons, pixel tags, mobile ad identifiers |
| Internet or other electronic network activity | browsing, session, interaction, and search history related to our website |
| Geolocation | physical location or movements |
How We May Collect Other Information
We and our third-party service providers may collect Other Information in a variety of ways, including:
Through your browser or device: Certain information is collected by most browsers or automatically through your device, such as your Media Access Control (MAC) address, computer type (Windows or Macintosh), screen resolution, operating system name and version, device manufacturer and model, language, Internet browser type and version and the name and version of the Services you are using. We use this information to ensure that the Services function properly. The information we collect automatically is statistical data and may include Personal Information, but we may maintain it or associate it with Personal Information we collect in other ways or receive from third parties. It helps us to improve our website and to deliver better and more personalized Services, including, but not limited to, by enabling us to: (a) estimate our audience/visitor size and usage patterns; (b) store information about your preferences, allowing us to customize and improve our website; (c) speed up your searches; and/or, (d) recognize you when you return to our Website.
Using cookies: Cookies are pieces of information stored directly on the computer that you are using. Cookies allow us to collect information such as browser type, time spent on the Services, pages visited, language preferences, and other anonymous traffic data. We and our service providers use the information for security purposes, to facilitate navigation, to display information more effectively, and to personalize your experience while using the Services. We can recognize your computer to assist your use of the Services. We also gather statistical information about the usage of the Services in order to continually improve the design and functionality, understand how the Services are used and to assist us with resolving questions regarding the Services. Cookies further allow us to select which of our advertisements or offers are most likely to appeal to you and display them while you are on the Services. We may also use cookies in online advertising to track responses to our advertisements. If you do not want information collected through the use of cookies, there is a simple procedure in most browsers that allows you to automatically decline cookies or to be given the choice of declining or accepting the transfer to your computer of a cookie (or cookies) from a particular site. You may also wish to refer to http://www.allaboutcookies.org/manage-cookies/index.html . If, however, you do not accept cookies, you may experience some inconvenience in your use of the Services. For example, we may not be able to recognize your computer and you may need to log in every time you visit the applicable Services. You also may not receive advertising or other offers from us that are relevant to your interests and needs.
Using pixel tags and other similar technologies: Pixel tags (also known as web beacons and clear GIFs) may be used in connection with some Services to, among other things, track the actions of users of the Services (including email recipients), measure the success of our marketing campaigns and compile statistics about usage of the Services and response rates.
IP Address: Your "IP Address" is a number that is automatically assigned to the computer that you are using by your Internet Service Provider (ISP). An IP Address may be identified and logged automatically in our server log files whenever a user accesses the Services, along with the time of the visit and the page(s) that were visited. Collecting IP Addresses is standard practice and is done automatically by many websites, applications and other services. We use IP Addresses for purposes such as calculating usage levels of the Services, helping diagnose server problems, and administering the Services.
Physical Location: We may collect the physical location of your device by, for example, using satellite, cell phone tower or Wi-Fi signals. We may use your device's physical location to provide you with personalized location-based services and content. We may also share your device's physical location, combined with information about what advertisements you viewed and other information we collect, with our marketing partners to enable them to provide you with more personalized content and to study the effectiveness of advertising campaigns. In some instances, you may be permitted to allow or deny such uses and/or sharing of your device's location, but if you choose to deny such uses and/or sharing, we and/or our marketing partners may not be able to provide you with the applicable personalized services and content.
From you: Information such as your preferred means of communication is collected when you voluntarily provide it. Unless combined with Personal Information, it does not personally identify you.
By aggregating or de-identifying information: De-Identified Personal Information does not personally identify you (for example, we may aggregate Personal Information to calculate the percentage of our users who have a particular telephone area code).
Information We Collect from Third Parties
We may collect information that others provide about you when you use the website or obtain information from other sources and combine that with information we collect through the Website.
Other Sources. To the extent permitted by applicable law, we may receive additional information about you, such as demographic data or fraud detection information, from third party service providers and/or partners, and combine it with information we have about you. For example, we may receive background check results or fraud warnings from service providers like identity verification services for our fraud prevention and risk assessment efforts. We may receive information about you and your activities on and off the Website through partnerships, or about your experiences and interactions from our partner ad networks.
HOW WE USE YOUR INFORMATION
We use information that we collect about you or that you provide to us, including any Personal Information, for one or more of the following purposes:
To present our website and its contents to you.
To provide you with the Products, Services, or information that you have requested and respond to your questions on products or Services and information on new Products and Services, discounts, special promotions or upcoming events, and features or offers that we believe will be of interest to you.
To notify you about information regarding or changes to our website, our policies, terms, or any products or Services we offer or provide.
To process Personal Information or other information that you submit through to us.
To allow you to participate in interactive features on our website.
To contact you about our own and third-parties' products and services that may be of interest to you.
To enhance and improve our Products and Services, for example, by performing internal research, analyzing user trends, or measuring demographics and interests.
To notify you of data privacy incidents or provide you with legally required information.
To fulfill any other purpose for which you provide Personal Information.
We use cookies, clear gifs, and log file information to: (a) remember information so that you will not have to re-enter it during your visit or the next time you visit the Website; (b) provide custom, personalized content and information; (c) monitor the effectiveness of our Service; (d) monitor aggregate metrics such as total number of visitors, traffic, and demographic patterns; (e) diagnose or fix technology problems reported by our users or engineers that are associated with certain IP addresses; and, (f) help you efficiently access your information after you sign in.
We may use your Personal Information you provide us and which we obtain from other sources to better understand your interests so we can try to predict what other products, services, and information you might be most interested in. This practice is called "profiling", which involves making automated decisions about you based on this information in order to better enable us to tailor our interactions with you to make them more relevant and interesting. You may object to such profiling at any time by contacting us.
How We Share Your Personal Information
We may or do disclose your Personal Information, in whole or in part, to the following types of third parties, and for one or more the following purposes:
Data storage or hosting providers for the secure storage and transmission of your data
Database and software service providers for the management and tracking of your data
Technology providers who assist in the development and management of our website
Identity management providers for authentication purposes
Legal and compliance consultants, such as external counsel, external auditors, or tax consultants
Payment solution providers for the secure processing of payments you provide to us
Fulfillment and shipping vendors for the fulfillment of our Products and Services
Survey and research providers who perform studies on our behalf
Advertising partners, including social media providers, for the delivery of targeted advertisements
Disclosures to Service Providers. We may share your Personal Information with third parties for the purpose of providing or improving the Services to you. We may share your Personal Information with third party service providers which perform services on our behalf ("Service Providers"). This includes, without limitation, Service Providers which provide services relating to: outbound and/or inbound communications, data analysis, credit checks, screening checks, collection services, marketing assistance, managing customer information, creating, hosting, and/or providing customer or support services on our behalf, fulfilling orders, delivering packages, sending postal mail and email, removing repetitive information from customer lists, providing search results and links (including paid listings and links), and processing credit card payments. These Service Providers may have access to your Personal Information in order to provide these services to us or on our behalf. If we engage Service Providers for any of the foregoing, use of your Personal Information will be bound by obligations of confidentiality and their use of Personal Information will be restricted to providing their services to us. We may store Personal Information in locations outside our direct control (for instance, on servers or databases located or co-located with hosting Service Providers).
Event-Related Disclosures. From time to time, we may run contests, special offers, or other events or activities ("Events"), possibly together with a third-party vendor. If you provide information to such third parties, you give them permission to use it for the purpose of that Event and any other use to which you consent. We cannot control such third parties' use of your information. If you do not want your information to be collected by or shared with such third parties, you can choose not to participate in these Events.
Required Disclosures. Except as otherwise described in this Privacy Policy, we will not disclose your Personal Information to any third party unless required to do so by law, court order, legal process, or subpoena, including to respond to any government or regulatory request, or if we believe that such action is necessary to: (a) comply with the law, comply with legal process served on us or our affiliates, subsidiaries, contracted vendors, or affinity partners, or investigate, prevent, or take action regarding suspected or actual illegal activities; (b) enforce our Terms or customer agreement (including for billing and collection purposes); (c) take precautions against liability; (d) investigate and defend ourselves against any third-party claims or allegations; (e) assist government enforcement agencies or to meet national security requirements; (f) to protect the security or integrity of our Website, our Services, or any software we provide related thereto; or, (g) exercise or protect the rights, property, or personal safety of us, our users or others. For example, we may be required by law (e.g., New York law) to disclose limited information about you for COVID-19 contact tracing.
Disclosure of De-Identified Personal Information: We may use, share, and/or transfer De-Identified Personal Information with third parties for any purpose.
Your Consent to Disclosure/Transfer/Sale of Your Personal Information. You consent to our disclosure of your Personal Information and other information to a potential or actual buyer of our company or other successor for the purpose of considering a merger, divestiture, restructuring, reorganization, dissolution, change in control, or sale or transfer of some or all of our assets, whether as a going concern or as part of bankruptcy, liquidation or other court proceeding, in which Personal Information held by us is among the assets transferred. You agree to and do hereby consent to (and shall not object to) our assignment, conveyance, transfer, and/or license (whether by contract, merger, or operation of law) of any or all of our rights to your Personal Information and your consents, in whole or in part, and other information, with or without notice to you and without your further consent.
Security
We have implemented measures designed to secure your Personal Information from accidental loss and from unauthorized access, use, alteration, and disclosure. Your Personal Information is contained behind secured networks and a firewall and is only accessible by our personnel and by a limited number of Service Providers who have special access rights to our systems, and who are required to keep the information confidential. Our website are scanned on a regular basis for security holes and known vulnerabilities in order to make your visit to our Website safe.
Any payment transactions will be performed using our third-party payment processors or gateways, who will use appropriate security procedures designed to protect your information. We do not collect or store full credit card numbers.
Our agents, contractors, service providers, and partners who require access to your Personal Information in order to provide services to us or to you on our behalf are also required to keep the information confidential in a manner consistent with this Privacy Policy and are not permitted to disclose the information to third parties or use the information for any purpose other than to carry out the services they are performing for us, or as permitted pursuant to our agreement with them.
Choices and Access
If you no longer wish to receive marketing-related emails from us, you may opt-out from such messages by following the instructions contained in each such email. We will try to comply with your request(s) as soon as reasonably practicable. If you would like to review, correct, update, suppress, or delete the Personal Information that you have provided to us, you may contact us (see below). In your request, please make clear what Personal Information you would like to have changed, whether you would like to have it suppressed from our database, or otherwise let us know what limitations you would like to put on our use of it. For your protection, we may only implement requests with respect to the Personal Information associated with the email address that you use to send us your request, and we may need to verify your identity before implementing your request. We will try to comply with your request as soon as reasonably practicable. Please note that we may need to retain certain information for recordkeeping purposes and/or to complete any transactions that you began prior to requesting such change or deletion. There may also be residual information that will remain within our databases and other records, which will not be removed.
Data Retention
The time periods for which we retain your Personal Information depend on the purposes for which we use it. We will keep your Personal Information for as long as we have a legitimate business purpose to do so (such as, but not limited to, for business, tax, or legal purposes) and, thereafter, for no longer than is required or permitted by law, or our records retention policy, reasonably necessary for internal reporting and reconciliation purposes, or to provide you with feedback or information you might request. This period of retention is subject to our review and alteration.
Following termination or deactivation of your user account, we may retain your profile information and all information posted to public areas of the Website. Following termination or deactivation of your user account, we may retain your Personal Information and other data, but will maintain it as confidential according to the Terms, this Privacy Policy, and as required by applicable law. We have the right to delete all of your Personal Information and other data after termination of your user account without notice to you.
We may retain De-Identified Personal Information for as long as we deem appropriate.
Cross-Border Transfer
The Services are controlled and operated by us from the United States and are not intended to subject us to the laws or jurisdiction of any state, country, or territory other than that of the United States. Your Personal Information may be stored and processed in any country where we have facilities or in which we engage service providers, and by using the Services you consent to the transfer of information to countries outside of your country of residence, including the United States, which may have different data protection rules than those of your country.
Sensitive Information
We ask that you not send us, and you not disclose, any sensitive Personal Information (e.g., Social Security numbers, information related to racial or ethnic origin, political opinions, religion or other beliefs, health, criminal background, or trade union membership) on or through the Services or otherwise to us.
Notices; Opting Out
By providing us with your email address (including by "following," "liking," linking your account to our website or Service or other services, etc., on a third-party website or network), you consent to our using the email address to send you Service-related notices by email, including any notices required by law (e.g., notice of data privacy or security incidents), in lieu of communication by postal mail. You also agree that we may send you notifications of activity regarding the Service and/or the Website to the email address you give us, in accordance with any applicable privacy settings. We may use your email address to send you other messages or content, such as, but not limited to, newsletters, additions, or changes to features of the Service, or special offers. If you do not want to receive such email messages, you may opt-out by emailing us your opt-out request or, where available, by clicking "unsubscribe" at the bottom of our e-newsletter. Opting out may prevent you from receiving email messages regarding updates, improvements, special features, announcements, or offers. You may not opt-out of Service-related emails.
You can add, update, or delete information as explained above. When you update information, however, we may maintain a copy of the unrevised information in our records. You may request deletion of your account by emailing us. It is your responsibility to maintain your current email address with us.
Contacting Us
If you have any questions about this Privacy Policy, please contact us by email at info@gallaghersnysteakhouse.com or by mail at the following address: 228 West 52nd Street, New York, NY 10019. Because email communications are not always secure, please do not include sensitive information in your communications to us.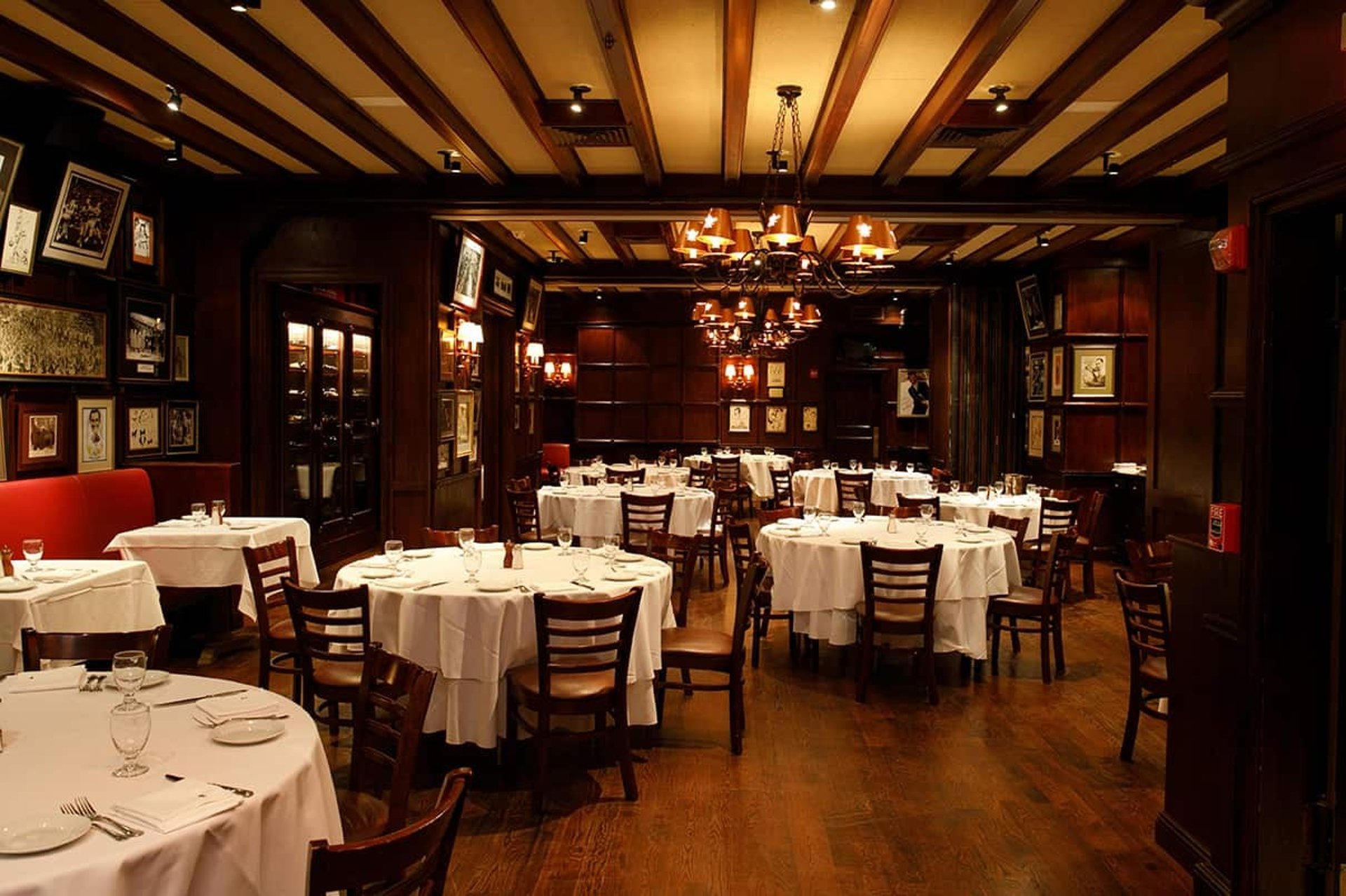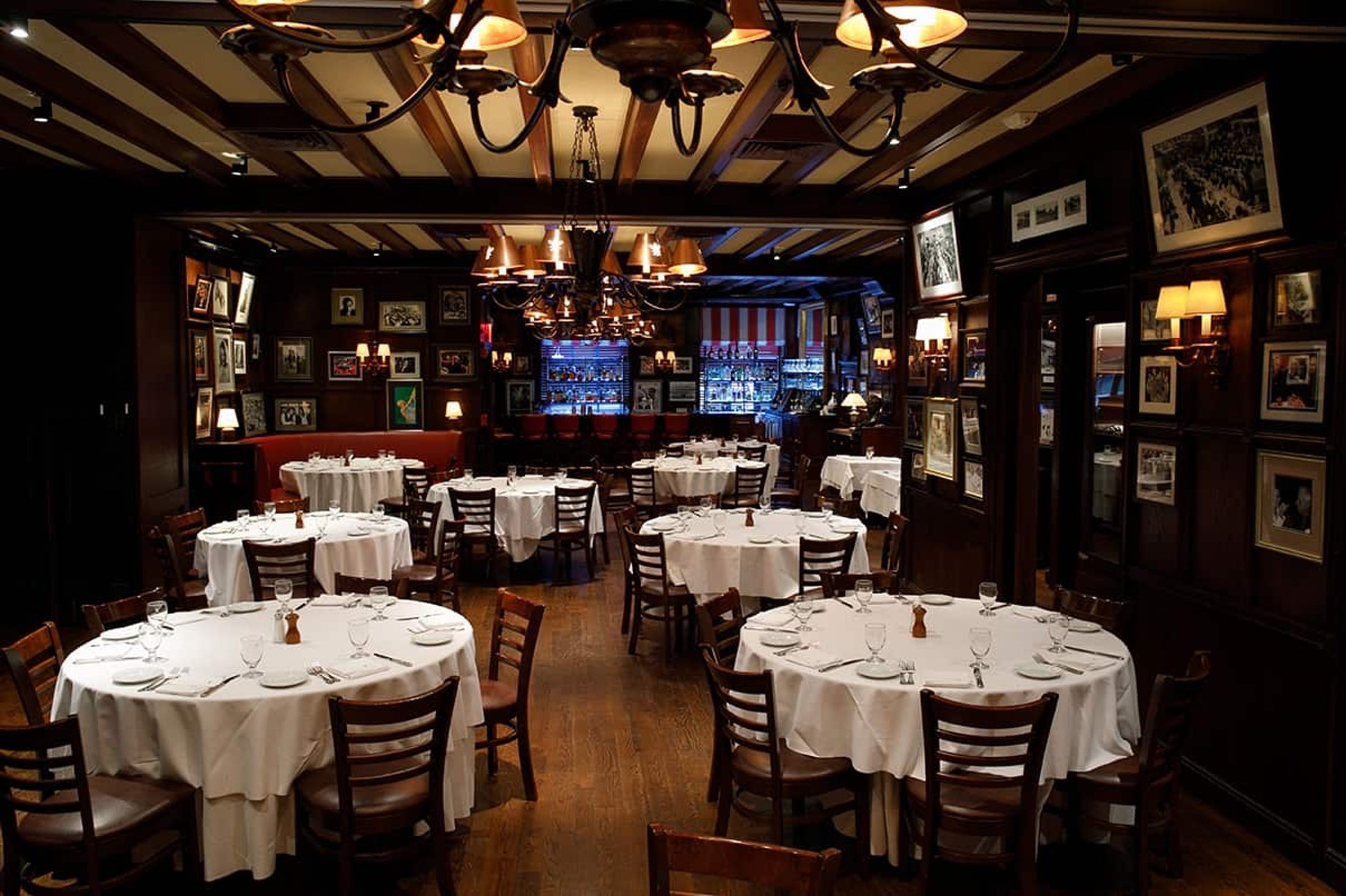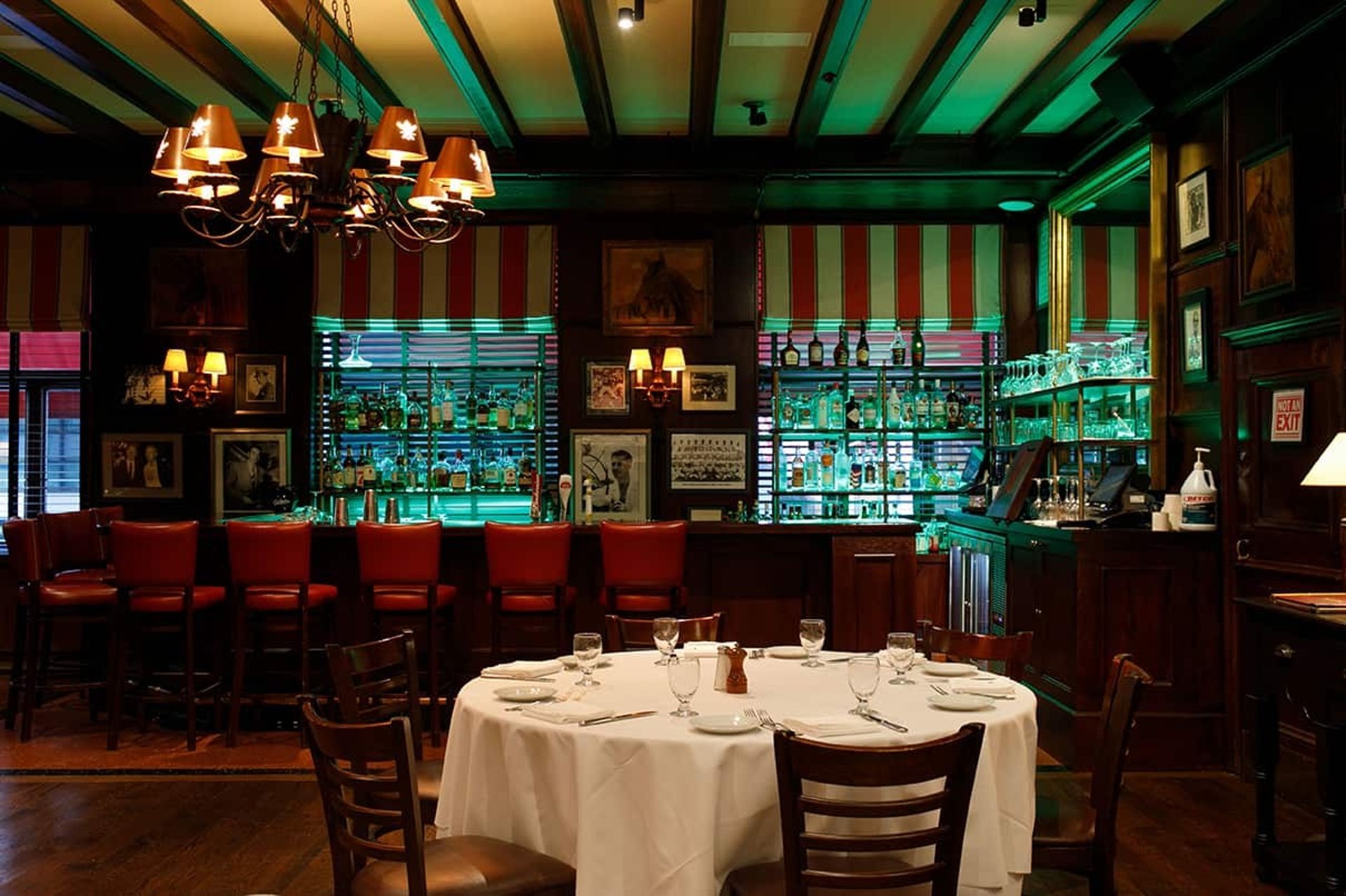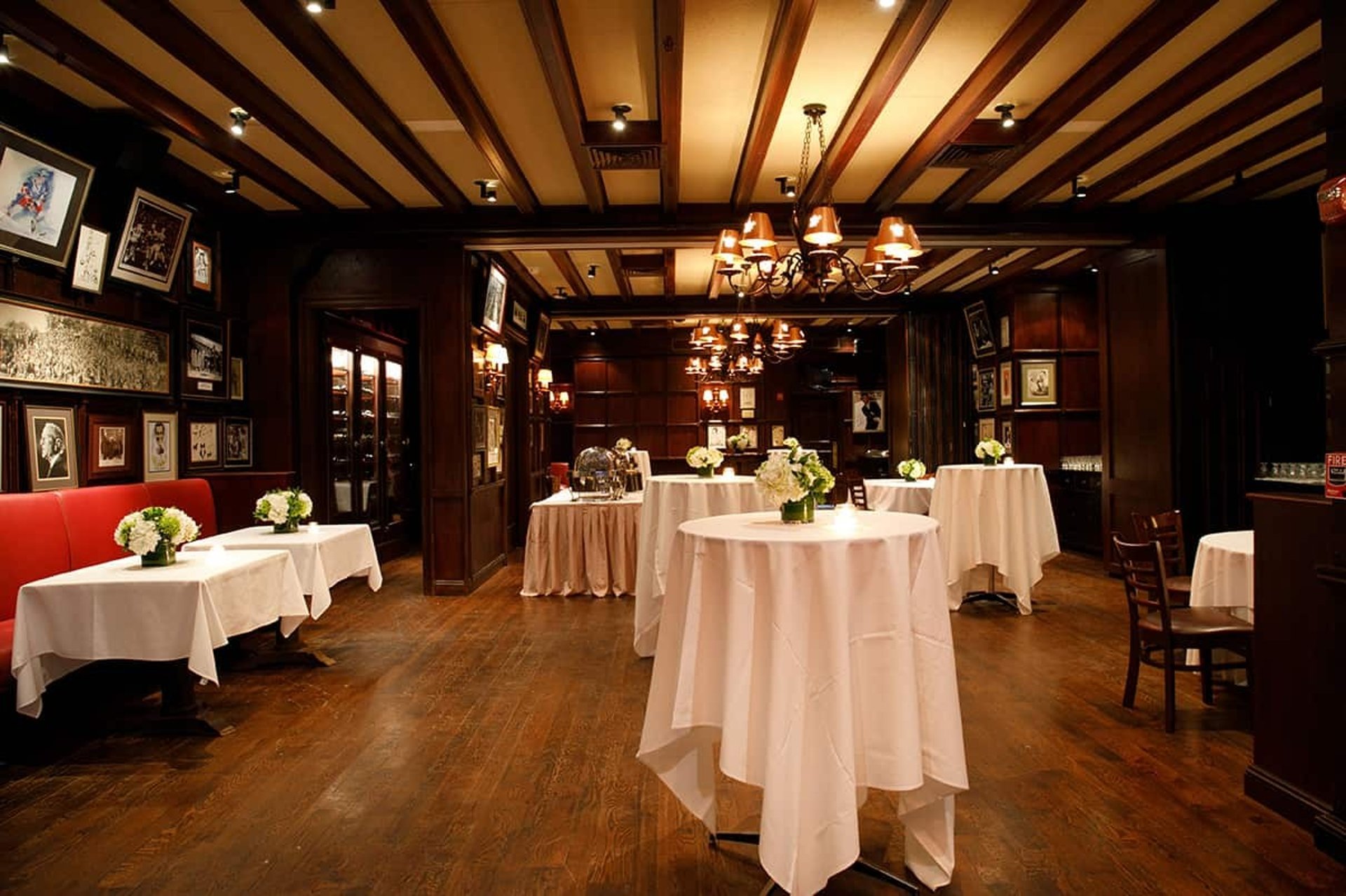 Gift Cards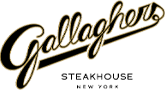 To purchase a gift card please call 212.586.5000
Over 90 years of tradition

Learn more
Steaks & Chops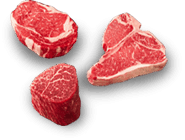 Learn more